9 Vegan Sunscreens You Can Buy Just About Anywhere
A plant-centered diet is a good place to start to protect you from the sun's harmful rays. Studies show that eating certain fruits and vegetables – such as strawberries and tomatoes – can strengthen your sun protection defense from the inside out. However, if you want to fight off skin cancer and even prevent skin aging, make it a habit to put on sunscreen when you are outside – including inside when exposed to UV radiation through windows. After all, according to the American Cancer Society, UV rays are the cause of most skin cancers and an estimated 90 percent of skin aging. The Skin Cancer Foundation estimates that using sunscreens with an SPF of 15 or higher can reduce your risk of squamous cell carcinoma by about 40 percent and melanoma by about 50 percent. The problem, however, is that not all sunscreens are vegan as some can be tested on animals or contain animal by-products. Just as you exercise your diligence in finding vegan skin care products, you should also exercise the same care with sunscreens. Fortunately, we're here to help you with these nine vegan sunscreens you can find in major grocery and convenience stores.
Sun bum
1. Sun Bum Mineral Sun Protection Face Protection SPF 50
((Get it here)
Reapplying sunscreen – especially on your face – is a strategy every dermatologist recommends. But instead of taking a bottle of lotion with you, this zinc-based mineral face stick is compact enough to go anywhere, even in your purse or backpack. The smooth, easy glide makes it a breeze to apply to your face, lips, nose, and ears.
Kiss my face
2. Kiss My Face Organics Purely mineral sun protection with sun protection factor 30
((Get it here)
If you need hard-to-reach places on your body or just want more comfortable sunscreen, choose this reef-safe option that contains aloe vera and green tea and is fragrance-free. Just note that to get proper coverage with any sunscreen spray, you need to hold the nozzle close to your skin, spray on a healthy dose, and rub it in thoroughly, according to the American Academy of Dermatology. And if you're applying outdoors, avoid using these sprays on windy days.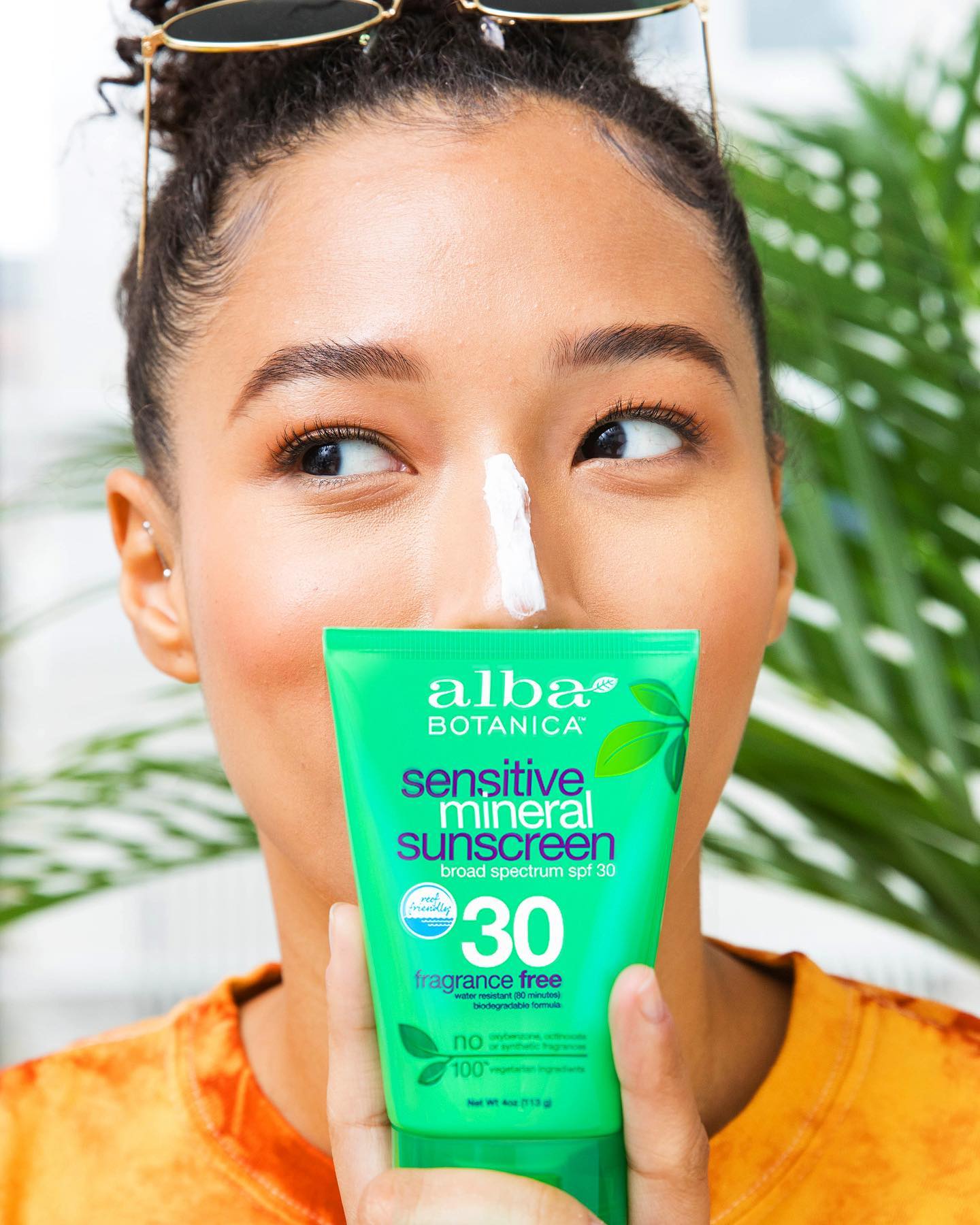 Alba Botanica
3. Alba Botanica Sensitive Mineral Sun Protection Lotion SPF 30
((Get it here)
This reef-friendly sunscreen contains ingredients like aloe vera and chamomile in its biodegradable formula. And it doesn't contain synthetic fragrances, which makes it perfect for sensitive skin. It is also certified by the Gluten-Free Certification Organization.
Goddess garden
4. Goddess Garden Sport Mineral Sun Protection Face Protection SPF 50
((Get it here)
If you're an outdoor fitness enthusiast, tuck this biodegradable zinc face stick in your back pocket or backpack. Its compact design makes it easy to pull out when you want to apply sunscreen. Better still, it's water-resistant for up to 80 minutes and contains no fragrance, which is vital for sensitive skin.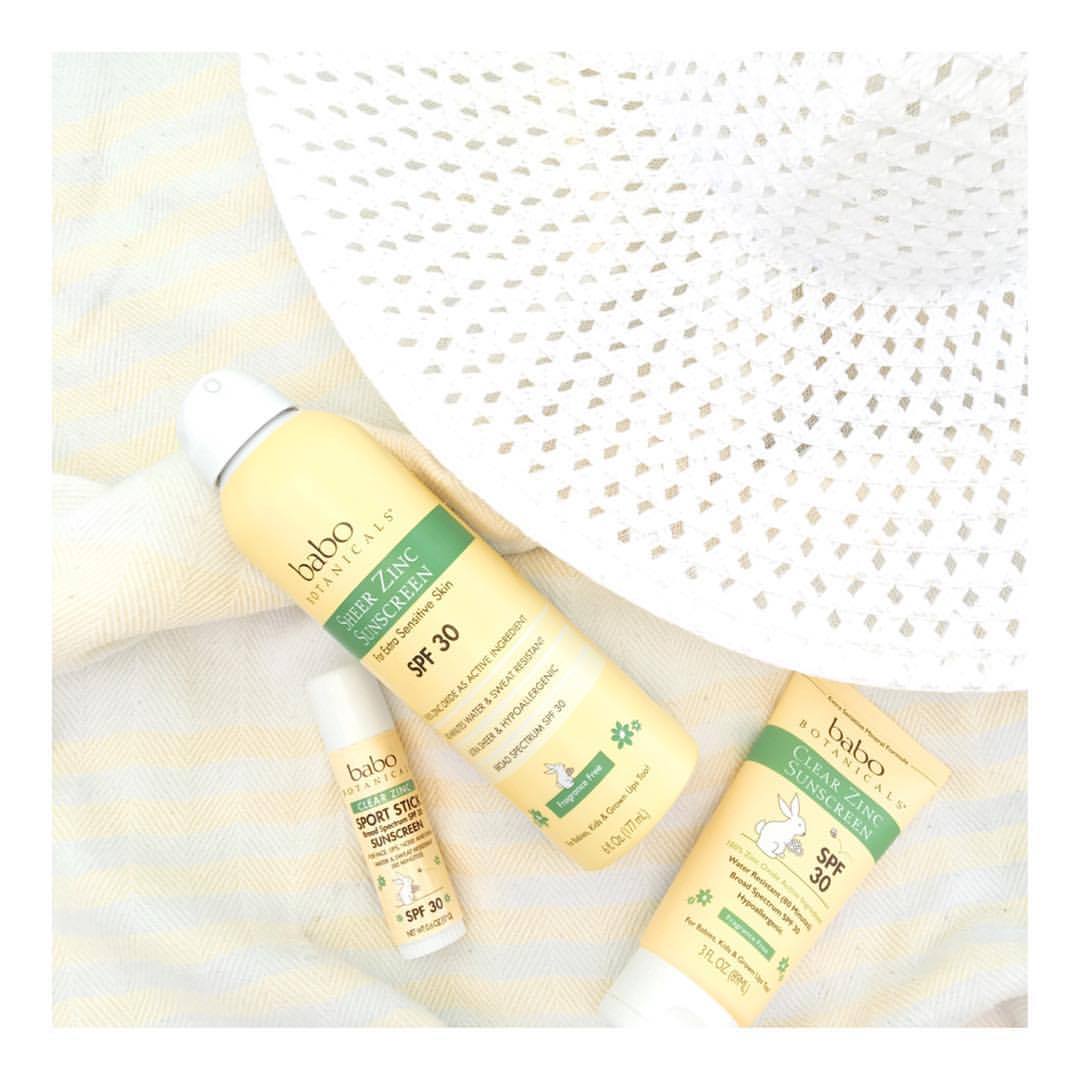 Babo Botanicals
5. Babo Botanicals Clear Zinc Sunscreen Lotion SPF 30
((Get it here)
How not to love a company named after a stuffed rabbit (a companion of the founder's son) named Babo? This zinc-based mineral sunscreen is unique in that it stays clear – rather than giving you a white, ghostly look like other mineral sunscreens. Apply this to your skin and know it's good for you at the same time, as the company donates a portion of the proceeds to educating children about gardening and nutrition, as well as developing urban gardens for children.
Pacifica
6. Pacifica Sea & C Sheer Sunscreen Spray SPF 30
((Get it here)
Are you planning to spend some time by the pool? Make sure your sunscreen is waterproof to prevent wrinkles, sunspots, and of course, skin cancer even while playing in the water. Pacifica is a 100 percent vegan and cruelty-free brand that uses ingredients that are beneficial for you, such as vitamin C and marine plant extracts, to revitalize your skin. In addition, this non-aerosol, water-repellent sunscreen for body sprays is oh so easy to use and looks simple.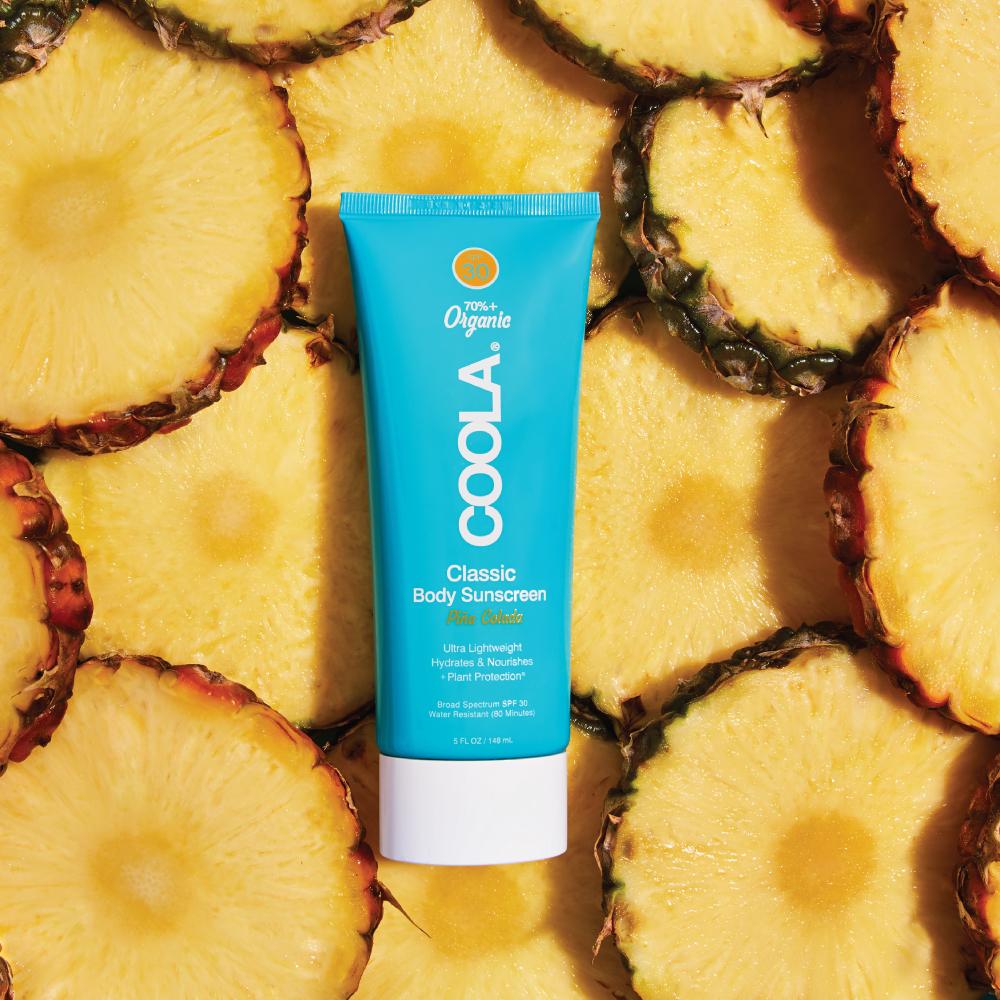 Coola
7. COOLA Classic Body Organic Sun Protection Lotion SPF 30
((Get it here)
Bio fans, this is for you. This lotion contains at least 70 percent certified organic ingredients, including the complex designated by COOLA as a plant protection complex, which contains red raspberry seed oil, buriti oil, meadow foam seed oil and prickly pear extract. This lightweight formula moisturizes and nourishes your skin as well.
saffron
8th. The Body Shop Vitamin C Glow-Protect Lotion SPF 30
((Get it here)
Vitamin C gives this moisturizing sunscreen a unique appeal as it can lighten dull skin. It blends wonderfully into the skin and even has a citrus scent thanks to the Camu Camu berry. Keep this with your toothbrush so that you remember to apply it to your face – and any other exposed body parts – each morning before you do your makeup.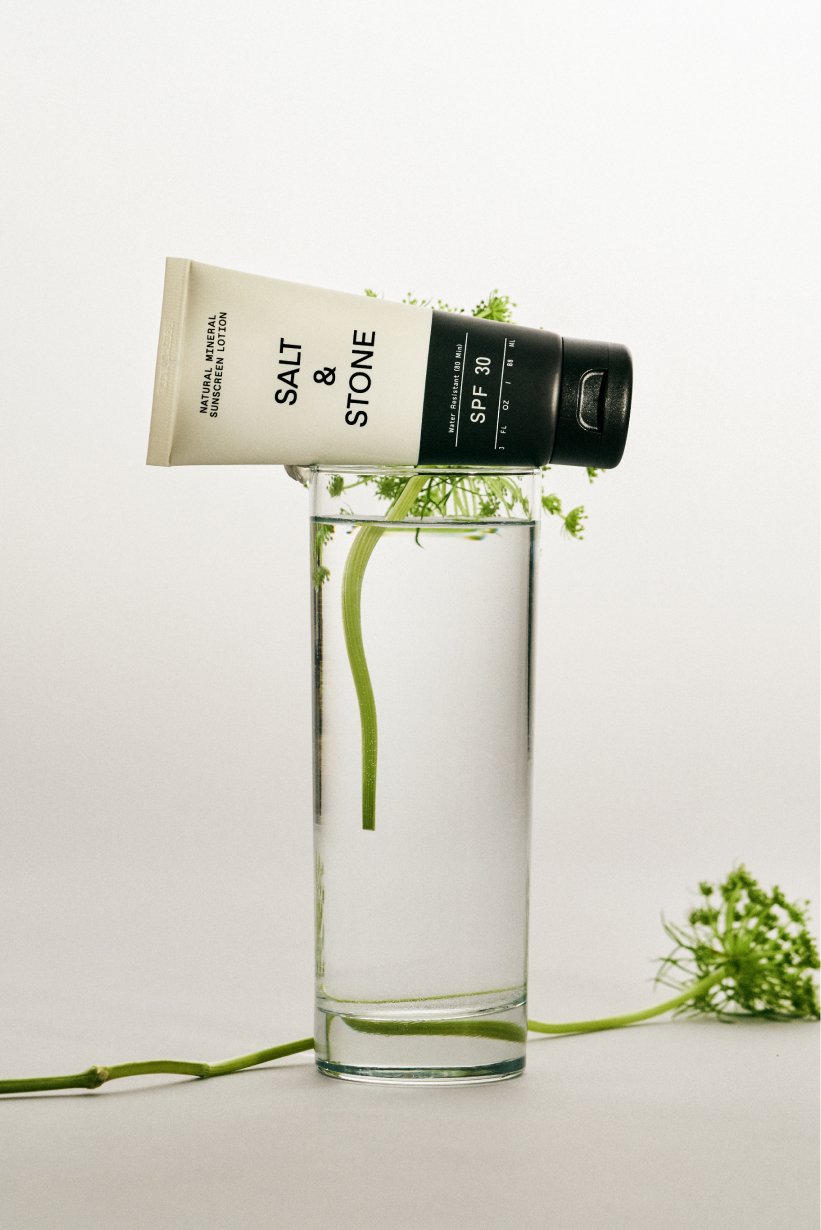 Salt & stone
9. Salt & Stone Natural Mineral Sunscreen Lotion SPF 30
((Get it here)
You will love applying this lightweight natural mineral sunscreen to your skin, especially if you are exercising. Not only is it sweat-resistant, but it also doesn't leave any white residue on your skin. The non-greasy formula contains hyaluronic acid, ashwagandha and green tea. As an added benefit, Salt & Stone works hard to develop products that are sustainable and leave no trace in the environment.
Karen Asp is the author of Anti aging hacks and award-winning journalist as well as a fitness professional who is certified for plant-based nutrition, a world record athlete (in Nordic walking) and a vegan mentor at PETA.
!function(f,b,e,v,n,t,s)
{if(f.fbq)return;n=f.fbq=function(){n.callMethod?
n.callMethod.apply(n,arguments):n.queue.push(arguments)};
if(!f._fbq)f._fbq=n;n.push=n;n.loaded=!0;n.version='2.0′;
n.queue=[];t=b.createElement(e);t.async=!0;
t.src=v;s=b.getElementsByTagName(e)[0];
s.parentNode.insertBefore(t,s)}(window, document,'script',
'https://connect.facebook.net/en_US/fbevents.js');
fbq('init', '224533741955785');
fbq('track', 'PageView');