Detroit Vegan Soul is on a mission to bring a healthy vegan fare to Motor City
It's been almost a year since we started social distancing ourselves and staying home making mountains of sourdough, Korean whipped coffee, and focaccia bread art. But despite all the home delights we have mastered, we are ready for our favorite restaurants! Though travel is still off the table, we're celebrating with a delicious tour of the stories – and recipes – of some of the most popular black-owned vegan restaurants in America. From soul food in Detroit to Ethiopian food in Brooklyn to a Stoner-inspired burger joint in Wisconsin, get ready because it's time to eat.
Detroit Vegan Soul
Southern eats, veganized
Kirsten Ussery has never seen her leave her PR manager career. When the father of her partner Erika Boyd died of prostate cancer in 2010, the inspiration was great. She and Boyd adopted a plant-based diet to invest in their own health, and as they started creating healthier versions of the southern dishes they knew and loved, a new calling was found. In 2013, Ussery and Boyd took the plunge and brought the soul to Detroit. They opened a small 25-seat restaurant where they could share their ribs with plant-based foods. And it paid off; Detroit Vegan Soul (DVS) became such a hit in Motor City that they opened a second location in 2017.
The Detroit Vegan Soul Menu
DVS has won award after award for its homemade southern-style cuisine (its soul platter with mac and cheese will win any meemaw), but a helping of Asian-inspired flair shakes up the menu in the most delicious way. Tuck into the almond tempeh, with thickly sliced ​​tempeh smothered in brown mushroom sauce over a bed of fried rice and sesambroccoli. Or treat yourself to crispy spring rolls, which are filled with hot, delicately smoked cabbage greens and served with a sweet chilli sauce.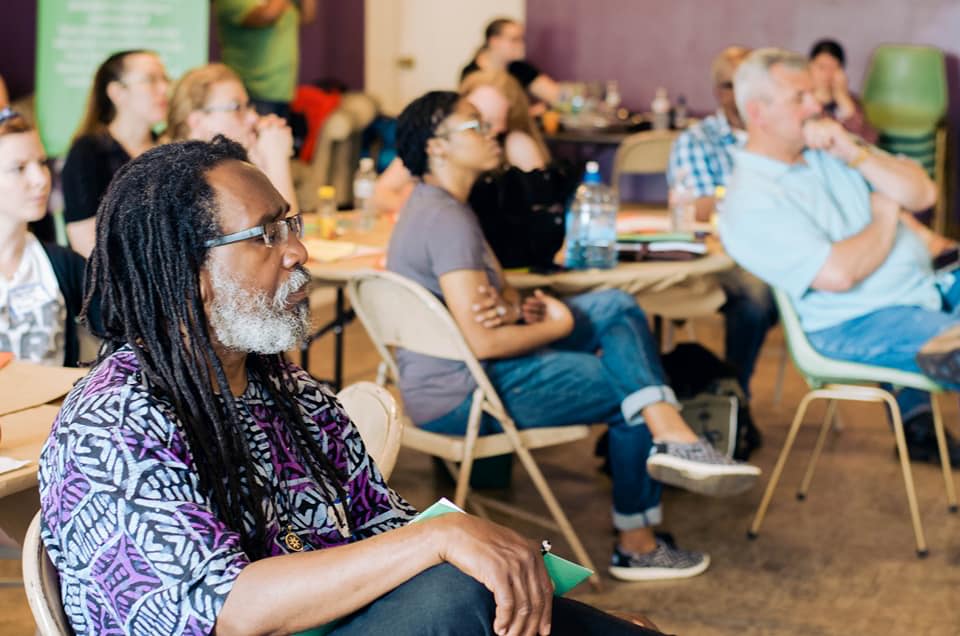 FoodLab Detroit
Building a healthy community
Soul food can do wonders to feed someone. So why not upgrade an entire city? Detroit Vegan Soul spreads its influence beyond its two locations as a founding member of FoodLab Detroit, a community of food business owners dedicated to making healthy city food a sustainable reality. The pact is committed to social and environmental policies by working with local producers to make high quality Michigan bread, tofu, and tempeh to strengthen and unite Detroit's food economy.
Read the entire feature of the Great American Black Vegan Restaurant Tour in the Black Vegan Edition of VegNews! For more stories of black-owned vegan restaurants around the country, check out our Black-Owned Restaurants web series. Don't miss our coverage of Experienced Vegan, Mattie's Groceries, Chi-Chi-Vegans, Vurger Guyz, Souley-Vegans, Ras-Vegetable, Pampered Vegans, Dirty Salad, Plum Bistro, The Land of Kush, and Twisted plants.