Greta Thunberg in the new film: If we don't stop exploiting animals, "we will be fucked"
Today the animal rights group Mercy for Animals (MFA) debuted For nature, a new short film with the vegan climate activist Greta Thunberg. In the tough five-minute film, Thunberg explains how human exploitation of animals and the planet has led to health crises such as COVID-19 and environmental disasters. Thunberg's narrative, which is replaced by gripping images of destruction, points to the interconnectedness of the way people deal with animals and the planet, and the consequences they are exposed to as a result.
Thunberg is known for her apologetic approach to educating the public about the urgency of tackling the climate crisis, and the 18-year-old vegan is not holding back For nature. "The climate crisis, the ecological crisis, the health crises, they are all interconnected," she says in the film. "We don't see the connections between them anymore … I want to connect the dots because let's face it, if we don't change we'll get fucked."
Thunberg on animal husbandry
in the For nature Thunberg points out that while fossil fuels are seen as the "bad guys" of the climate crisis, animal husbandry, which accounts for a quarter of total greenhouse gas emissions, is often ignored. About 30 percent of the world's ice-free landmass is used for animal husbandry, and 33 percent of all arable land is used to grow food for these animals. Thunberg explains that with a plant-based diet we would save up to 8 billion tons of carbon dioxide annually and use 76 percent less land.
"The climate crisis is just one symptom of the sustainability crisis we are facing: we have industrialized life on earth and broken our relationship with nature," she said. "More frequent and devastating pandemics, biodiversity loss, and the climate crisis are all related to this root cause. Therefore, we need to rethink how we value and treat nature in order to secure the future and present living conditions for life on earth. Of course, we all have different options and responsibilities, but most of us can at least do something – no matter how small. "
For nature is Greta Thungberg's idea
Released in honor of International Biodiversity Day (May 22), Thunberg himself designed the film and script. MFA supported production costs, donated film material and provided research to support Thunberg's vision. To create the film, Thunberg turned to award-winning filmmaker Tom Mustill, who had previously worked with leading conservationists such as Sir David Attenborough.
"Mercy For Animals is proud to work with Greta to create awareness of the interconnectedness of all beings on our planet," said John Seber, MFA senior vice president of advocacy. "Each and every one of us can be part of reshaping our food system and restoring our relationship with nature. For those of us who have food choices, we can eat as if our world depends on it. We can stop subsidizing unhealthy and polluting animal products and help farmers switch to a plant-based farming model that is better for their livelihoods, local communities, the environment and animals. We are all part of nature and can be part of nature that protects itself. "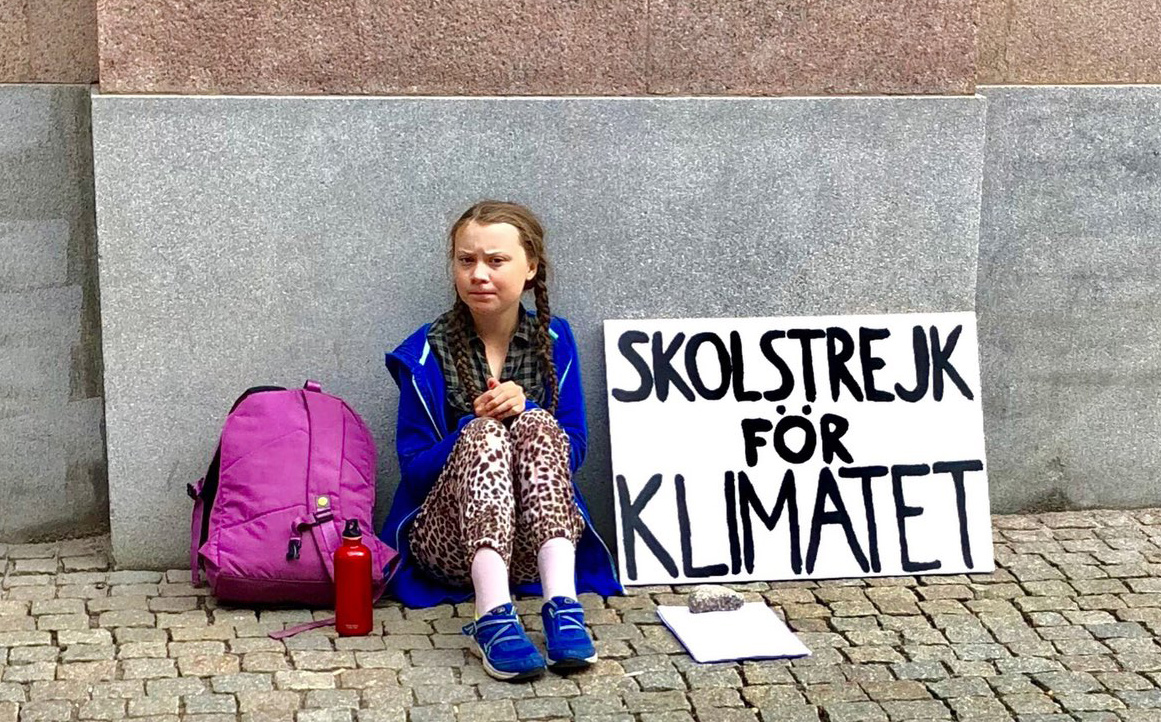 Greta Thunberg changes the world
In 2018, Swedish-born Thunberg skipped school at the age of 15 to hold a one-person climate protest, and has since inspired millions of young people around the world to take "Fridays for the Future" climate action in their protests seize. Thunberg – who TIME Awarded "Person of the Year" in 2019, the youngest person to hold this title, she gave powerful speeches to international bodies such as the UN and called on world leaders to take immediate action to combat the climate crisis.
In order to fight climate change with her own actions, the young activist neither consumes animal products nor commercial means of transport such as airplanes. In 2019, Thunberg sailed across the Atlantic to the United States on a racing yacht to speak at the Climate Action Summit in New York in 2019 – a momentous journey documented in the 2020 Hulu movie I am greta.
!function(f,b,e,v,n,t,s)
{if(f.fbq)return;n=f.fbq=function(){n.callMethod?
n.callMethod.apply(n,arguments):n.queue.push(arguments)};
if(!f._fbq)f._fbq=n;n.push=n;n.loaded=!0;n.version='2.0′;
n.queue=[];t=b.createElement(e);t.async=!0;
t.src=v;s=b.getElementsByTagName(e)[0];
s.parentNode.insertBefore(t,s)}(window, document,'script',
'https://connect.facebook.net/en_US/fbevents.js');
fbq('init', '224533741955785');
fbq('track', 'PageView');