Jaden Smith and his mother donate vegan personal care products to LA's Unhoused Community LA
Musician and entrepreneur Jaden Smith and his mother, actress Jada Pinkett Smith, donate vegan hygiene products to help the homeless community on Skid Row in Los Angeles through a partnership with The ReFresh Spot, an organization that helps people around Skid Row 24/7 access to showers, toilets and other hygienic facilities. The hygiene products are made by Hey Humans, a vegan and cruelty-free brand Pinkett Smith, launched at Target last year, that includes items like personal wash, toothpaste, lotion, and more, priced at $ 6 or less each. The Smiths will donate Hey Humans vegan products monthly to support The ReFresh Spot's efforts to help the homeless community on Skid Row.
"I'm thrilled to be part of the Hey Humans and The ReFresh Spot merger that is helping so many Skid Row residents find solace in their daily challenges," said Smith told PEOPLE. "Supporting my mother and her vision and at the same time conveying dignity and self-confidence through personal hygiene is the goal of this partnership."
Smith met with Evan Clark, Program Director of The ReFresh Spot, to discuss the challenges faced by unhoused people and to gain insight into the impact of the donation. Clark stated that the community members love all vegan products, especially the body washes. During the conversation Hey Humans posted on social media, Smith told Clark that he had to call his mother to tell her the good news. "It's like a family thing for us, for my mother and our whole family. We just wanted to keep expanding and helping the wider community. That's what we do, "Smith said before telling Clark that he has a lot of ideas on how to help uninhabited Skid Row residents.
Jaden Smith's vegan restaurant
One of those ideas is to provide free vegan food to Skid Row residents. On his 21st birthday in 2019, Smith opened the first I Love You restaurant on Skid Row. The mobile food kitchen is part of his initiative to give free vegan food to communities in need. "I Love You Restaurant is a movement that is about giving people what they deserve – healthy, vegan food for free," he said.
To expand the initiative, Smith teamed up with the vegan chain Cafe Gratitude in 2019 to create the I LOVE YOU Bowl. The vegan restaurant served the bowl at its four locations to raise funds for 10,000 free bowls served through Smith's I Love You Restaurant, which then served other homeless people in metropolitan areas like New York City.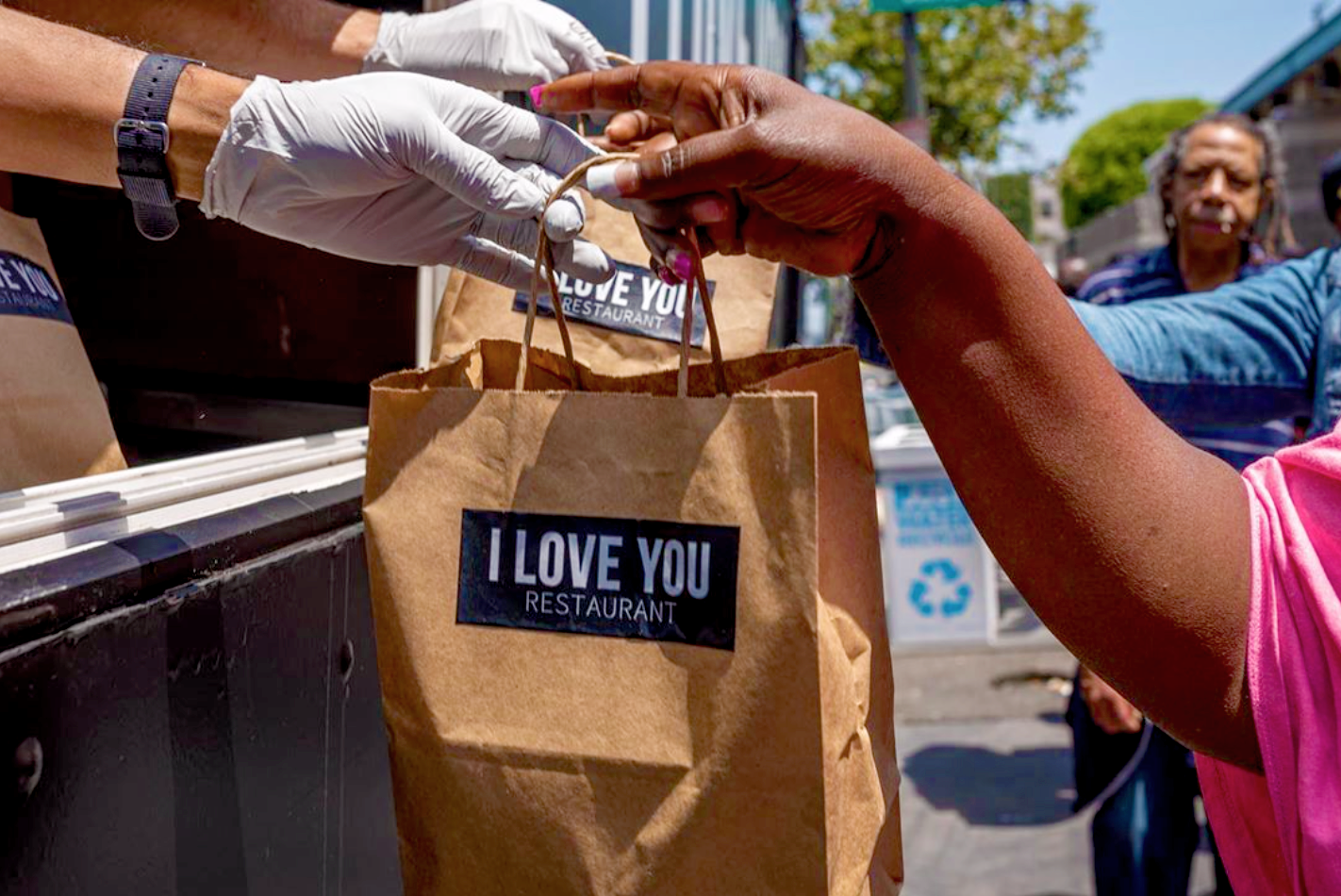 Smith is looking to turn his I Love You restaurant into a permanent vegan brick and mortar store, providing access to free plant-based foods to people without accommodation through a pay-it-forward model. "It's for the homeless to get free food," he said hey diversity about the venture. "But if you are not homeless, you not only have to pay but also pay more than the food is worth so that you can pay for the person behind you."
Jaden Smith's eco-conscious vegan ventures
From feeding the homeless to investing in plant-based brands like Impossible Foods, Smith is involved in myriad projects to build a more compassionate, more sustainable future. Working with his father, actor Will Smith, at the age of just 11, Smith founded Just Water, a sustainable water brand, to help curb plastic pollution. In 2019, Smith's JUST Water paper cartons replaced 19,000 plastic bottles in Virgin Sport ASICS London's 10K race.
Smith has also advocated sustainability in fashion through an ongoing partnership with New Balance. Last year, the 22-year-old entrepreneur helped design the NB for Jaden Smith Vision Racer, a fully vegan shoe that originally came out in a Wavy Baby Blue colorway. In May 2021, the same vegan sneaker came on the market in a bright pink shade and was immediately sold out.
Is Jaden Smith Vegan?
Smith's diet was the subject of sensational headlines in 2019 claiming his father, Will, requested emergency intervention to discuss his son's poor health due to a vegan diet. In reality, Smith had been vegetarian for a year at the time and had food avoidance problems caused by stomach ache from unknown sources.
The family discussed their eating habits at length during an episode in 2019 Red Table Talk, a popular Facebook series hosted by Pinkett Smith, her mother Adrienne "Gammy" Banfield-Norris, and daughter Willow Smith.
Smith had previously stated that he's a huge fan of vegan pancakes, plant-based bacon, and non-dairy butter. "Everyone in my family has so different tastes," he said in a 2018 Food & Wine Magazine Interview. "I don't want to cook things that aren't vegetarian. I don't want to cook meat because I don't want to breathe it. "
!function(f,b,e,v,n,t,s)
{if(f.fbq)return;n=f.fbq=function(){n.callMethod?
n.callMethod.apply(n,arguments):n.queue.push(arguments)};
if(!f._fbq)f._fbq=n;n.push=n;n.loaded=!0;n.version='2.0′;
n.queue=[];t=b.createElement(e);t.async=!0;
t.src=v;s=b.getElementsByTagName(e)[0];
s.parentNode.insertBefore(t,s)}(window, document,'script',
'https://connect.facebook.net/en_US/fbevents.js');
fbq('init', '224533741955785');
fbq('track', 'PageView');