Kylie Jenner's entire makeup line goes vegan
Reality star and beauty mogul Kylie Jenner is reformulating her entire makeup brand, Kylie Cosmetics, to be completely vegan. Earlier this month, Jenner revealed the first part of the new vegan line, her new Lip Kit lip colors, to her 242 million followers on Instagram. The new line of high-gloss lip glosses is available in 37 colors and now does not contain any animal ingredients. "Get to know the new lip kit: smudge-proof, vegan, lightweight, 8-hour durability," Jenner shared on Instagram and added: "[I] gave Kylie Cosmetics a little makeover and teased that more was to come.
Previously available through retailers like Ulta Beauty, the Kylie Cosmetics brand – which Jenner first launched in 2016 – is currently undergoing a full relaunch. The brand has always been cruelty free, which means it doesn't test its products on animals or sell them in China, where certain goods are required to be tested on animals.
While some of Kylie Cosmetics' products (like the Kylighter Highlighter) previously contained carmine – which is made from ground insect bodies – and other animal-based ingredients, Jenner has announced that the re-launched line will be completely vegan. "I started my makeup line when I was 17 and I felt it was time to stand up and join the vegan and clean family," said Jenner. "I've worked hard to come up with the latest innovative formulas for you guys and I'm really excited to share them [them] soon with all of you. "
The new vegan brand Kylie Cosmetics will include 37 lip kits, 30 glosses, 32 matte liquid lipsticks, 15 waterproof gel eyeliners, nine lip liners, four red lips and more, and is slated for release shortly.
The Kardashian / Jenner clan goes into the planting business
In addition to her beauty brand Kylie Cosmetics, Jenner also owns a fully vegan skin care line called Kylie Skin. Jenner launched the line in 2019 with six items: Foaming Face Wash, Vanilla Milk Toner, Walnut Face Scrub, Moisturizer, Eye Cream and Vitamin C Serum. Since then, Jenner has expanded the skin care line to include a variety of vegan products such as lip oil, shower gel, serums and more.
Sister Kendall Jenner has also been in the vegan beauty business since 2019 when she worked with branding expert Shaun Neff to launch the oral care brand Moon. Jenner helped develop seven vegan-certified products that aim to transform oral care from a chore into a pleasant experience, including toothpastes and mouthwashes with herbal ingredients and a tooth whitening stick for on the go.
Mama Kris Jenner recently partnered with model Chrissy Tiegen to launch Safely, a plant-based household cleaning brand. Safely's products are made without harsh chemicals and include hand soap, laundry detergents, disinfectants, general purpose cleaners and more, packaged in recyclable containers.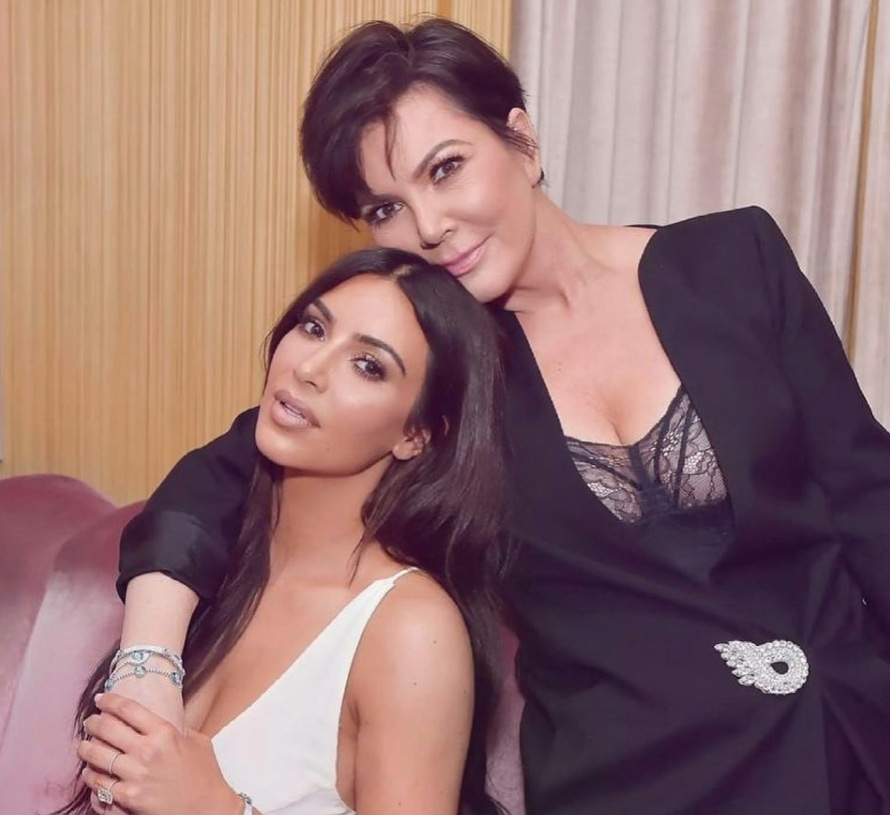 The Kardashians now eat plant-based too
In addition to plant-based businesses, many members of the Kardashian / Jenner family also have a plant-based diet. Since 2019, Kim Kardashian West has switched to a plant-based diet – first she refrains from using animal products in the preparation of meals at home and then completely undertakes to avoid them for good. Now the 40-year-old star is cooking a vegan storm, most recently as part of a cooking demonstration for sister Kourtney Karadashian's Poosh Your Wellness Festival in May. Kardashian West was also one of the first people in the United States to try a vegan version of Nestlé's Kit Kit candy bars in the UK. Kardashian West unpacked the company's personalized "Kim Kats" in front of her 230 million Instagram followers last week.
In January, Khloé Kardashian joined Kardashian West for a vegan sister bootcamp challenge, and recently Kourtney Kardashian also announced she was ready to take the plant-based plunge, stating that she is now "95 percent vegan" while she shared photos on social media of her new boyfriend, Blink-182 drummer and longtime vegan Travis Barker. The youngest member of the clan, Kylie Jenner, also experimented with the plant-based diet in 2017, but has since consumed animal products again.
This story was originally published on June 24th, 2021 and has been updated since then.
!function(f,b,e,v,n,t,s)
{if(f.fbq)return;n=f.fbq=function(){n.callMethod?
n.callMethod.apply(n,arguments):n.queue.push(arguments)};
if(!f._fbq)f._fbq=n;n.push=n;n.loaded=!0;n.version='2.0′;
n.queue=[];t=b.createElement(e);t.async=!0;
t.src=v;s=b.getElementsByTagName(e)[0];
s.parentNode.insertBefore(t,s)}(window, document,'script',
'https://connect.facebook.net/en_US/fbevents.js');
fbq('init', '224533741955785');
fbq('track', 'PageView');