Robert Downey Jr. says this vegan cheese startup brings the "eco in queso"
Food tech startup Nobell Foods makes cheese that is the same as dairy products without the need to exploit cows or the environment, which actor Robert Downey Jr. calls groundbreaking. The startup was founded by Magi Richani, who grew up in Lebanon and has been working with a research and development team for four years to crack the code for producing milk-identical proteins.
Richani (who is lactose intolerant) and her team discovered how to recreate the genetic code for casein – a milk protein responsible for the cheesy properties of milk cheese – in soybean seeds and grow plants that contain the same milk caseins as animal milk. Nobell then extracts the caseins to make a variety of cheeses identical to milk without the need to exploit cows, goats or other animals for their milk secretions, while reducing CO2 emissions by 90 percent compared to traditional livestock farming .
While Nobell Foods can make any type of cheese with its cruelty-free casein, it chooses Mozzarella and Cheddar, the two most popular cheeses, to hit the market first. The startup expects its dairy-identical cheeses to be available in restaurants, including pizzerias, sometime next year.
Robert Downey Jr. is all about vegan cheese
To date, Nobell Foods has attracted a total of $ 100 million in funding, with $ 25 million raised in seed funding from startup accelerator Y Combinator in 2017 and a $ 75 million Series B round of funding completed this month became. The innovative startup is supported by investment firms Andreessen Horowitz, Breakthrough Energy Ventures, supported by Bill Gates, and Downey Jr.'s FootPrint Coalition Ventures (FPCV).
"Given the pressures our planet is facing from population growth and climate change, we need to find new ways to feed the world. Many fine folks work to harness the power of plants, but substitutes for some food, like cheese, seldom convincingly mimick the delicious differentiators, "said Downey Jr.
"Magi Richani and her Nobell team are challenging the ecology … by milking a crop instead of a cow," said Downey Jr. "FPCV wholeheartedly supports the product and believes its quality will speak for itself."
The actor's interest in dairy-free cheese matches his move away from consuming animal products. In January 2020, Downey Jr. announced that he was switching from to a plant-based diet during the premiere Dolittle, a film produced by his wife Susan Downey in which he starred Dr. Dolittle is playing. In a back and forth with diversitythe actor joked that his wife was "the greatest creative producer in the history of cinema" and added, "And I make faces for money and chicken. Even if no, I'm away from chicken now. "Susan Downey agreed with" no more chicken, "to which Downey Jr. said," I'm going vegetable. For cash and legumes. "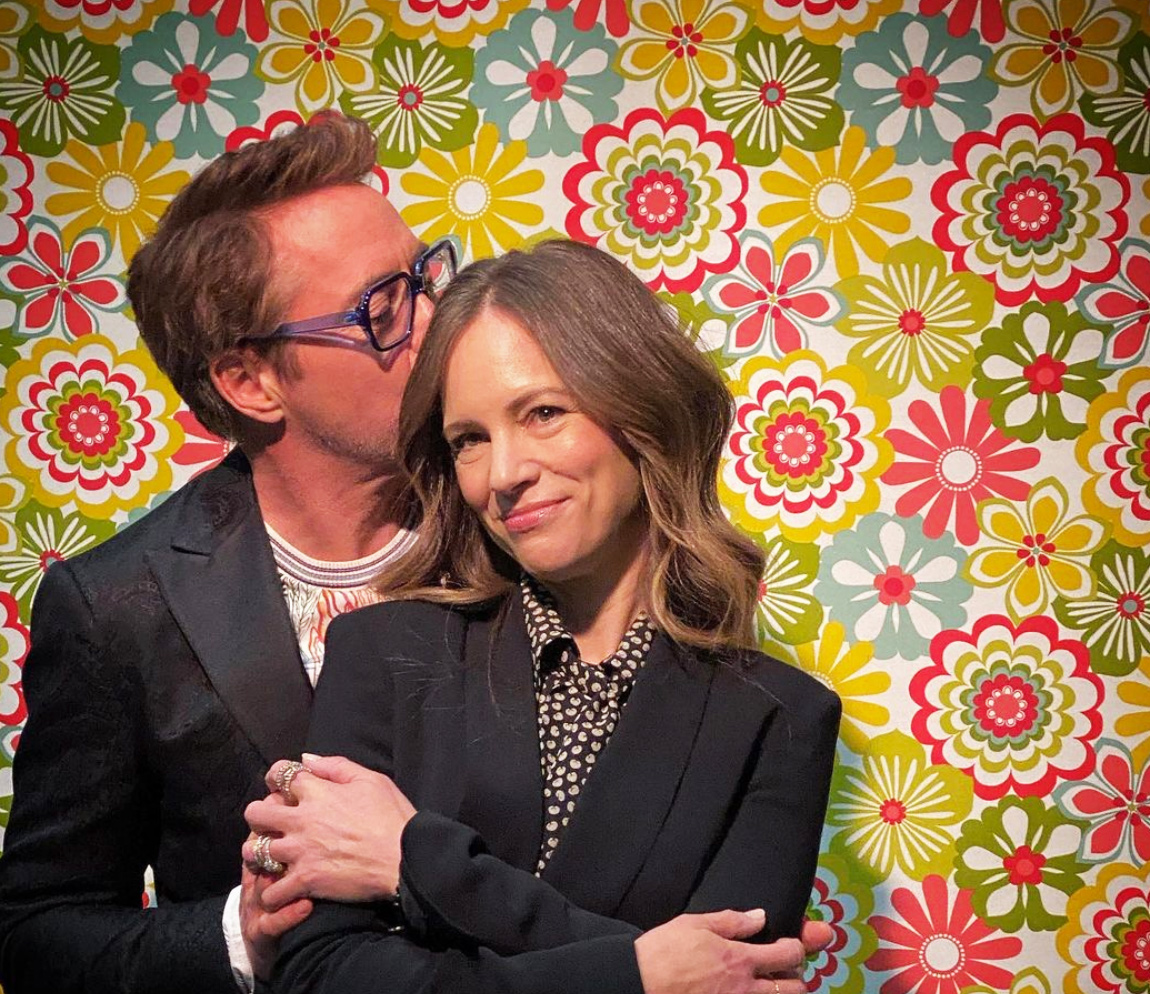 Get the cow from the dairy
Nobell Foods is not the first to address casein propagation outside the cow. San Francisco-based startup New Culture uses synthetic biology techniques to grow casein micelles, or clusters of casein proteins, through a proprietary process that involves keeping microbes modified with a DNA sequence that instructs them to produce casein in fermentation tanks become. The microbes are fed sugar and the casein they produce is then collected to make cheese. New Culture is aiming for a path of commercialization similar to Nobell Foods and is set to launch its pet-free mozzarella in pizzerias in the San Francisco Bay Area in 2023.
While Nobell Foods and New Culture work to replace casein, Californian startup Perfect Day is looking at cruelty-free whey – another protein that is essential to the cheese-making process and a popular dietary supplement. Similar to the New Culture process, Perfect Day creates milk-identical whey proteins by inserting the DNA sequence of a cow into the microflora, which is then subjected to an acellular fermentation process. The resulting "flora-based" proteins can be used as the basis for milk, cheese and ice cream. So far, Perfect Day has proven the milk-identical qualities of its cruelty-free whey in the form of ice cream.
In 2019, Perfect Day launched a limited batch of 1,000 pet-free ice cream pints that sold out within 24 hours. To get the most impact, instead of continuing to make its own ice cream pints, Perfect Day decided to partner with companies already in the business of making consumer-centric dairy products. Perfect Day's cruelty-free whey protein is now used by several ice cream companies, including the San Francisco-based Smitten Ice Cream Shop, Swedish ice cream brand N! CK'S and Graeter's Ice Cream.
After Perfect Day raised $ 300 million in 2020 to fund its mission to take cows out of the dairy farm, Perfect Day teamed up with longtime dairy developer Paul Kollesoff to create The Urgent Company, which has its own lines of products Developed with the cruelty-free whey proteins from Perfect Day. Urgent Company's Brave Robot vegan ice cream line made a limited retail debut in July 2020 and is now available in more than 5,000 stores nationwide.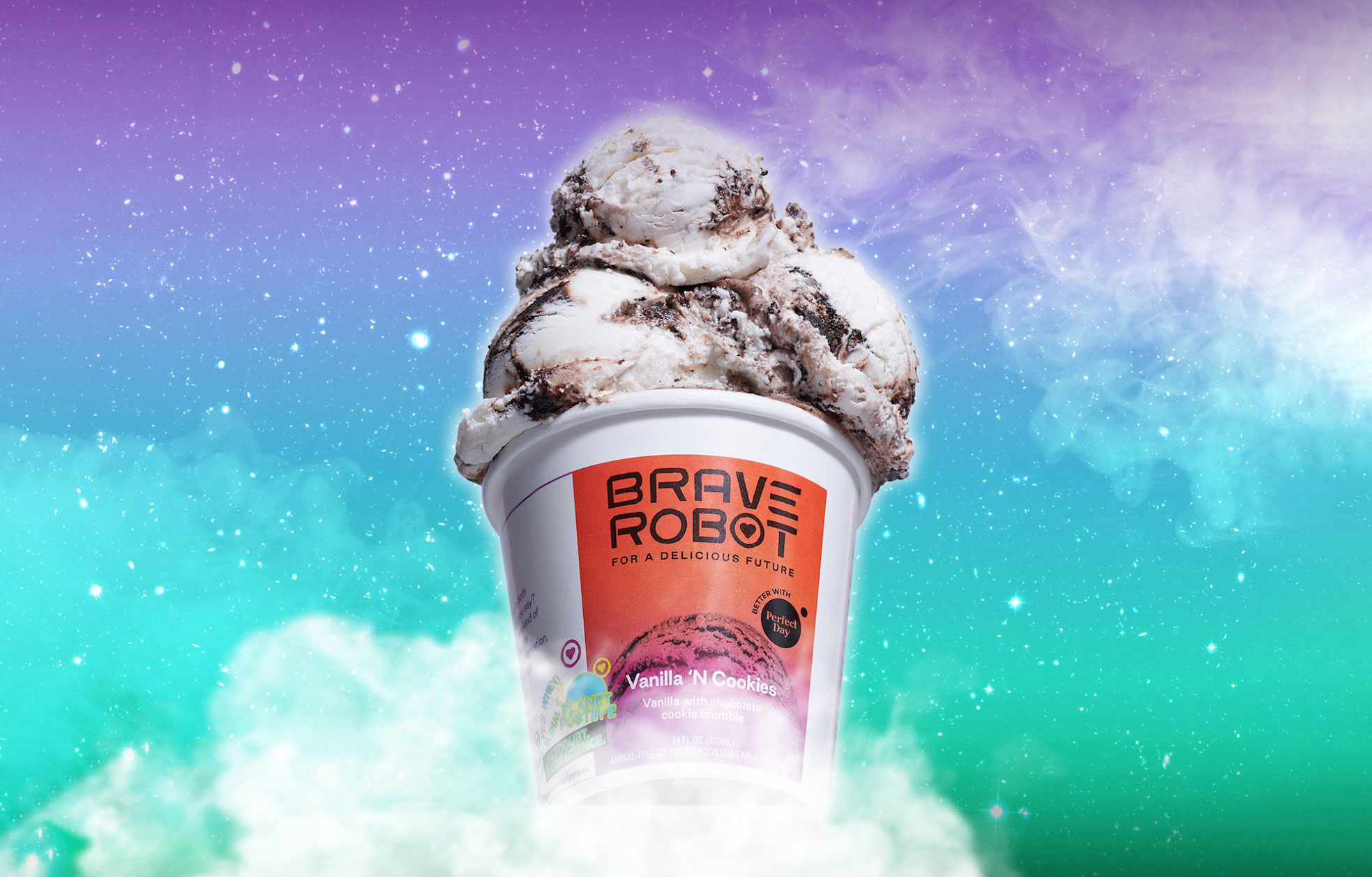 Outside the United States, several companies are working to decouple the cow from cheese production, most notably the Vegan Cowboys – a company founded by the founders of The Vegetarian Butcher Jaap Korteweg and Niko Koffeman.
!function(f,b,e,v,n,t,s)
{if(f.fbq)return;n=f.fbq=function(){n.callMethod?
n.callMethod.apply(n,arguments):n.queue.push(arguments)};
if(!f._fbq)f._fbq=n;n.push=n;n.loaded=!0;n.version='2.0′;
n.queue=[];t=b.createElement(e);t.async=!0;
t.src=v;s=b.getElementsByTagName(e)[0];
s.parentNode.insertBefore(t,s)}(window, document,'script',
'https://connect.facebook.net/en_US/fbevents.js');
fbq('init', '224533741955785');
fbq('track', 'PageView');