Subway commits to more vegan options after the tuna controversy
Plant-based options could soon be on Subway's menu in the United States, the chain revealed amid controversy surrounding its tuna sandwiches. In January a lawsuit alleged that Subway, the world's largest sandwich chain with more than 40,000 locations, was selling a "mix of preparations" in its popular tuna sandwiches. Plaintiffs alleged that the main ingredient was not what it was marketed as but "anything other than tuna".
Then last month that New York Times announced the results of its own post-lawsuit analysis. It tried five foot worth of subway tuna sandwiches bought in places all over Los Angeles. Their analysis also came to a conclusion similar to that of the lawsuit.
"There was no amplifiable tuna DNA in the sample, so we did not receive any amplification products from the DNA," the laboratory results say. "That's why we can't identify the species."
A spokesman for the laboratory that tested the tuna said that Times that there are two conclusions. "First, it's so processed that whatever we could pull out, we couldn't identify it. Or we have something and there is simply nothing that is tuna. "
Sea spiral Exposing the fishing industry
The timing couldn't be worse for the chain. The Netflix documentary earlier this year Sea spiral Corruption and destruction related to the global fishing industry exposed. Launched as a consumer, the film has already switched to more meatless options.
It's been five years since Beyond and Impossible burgers hit the market. They are now sold in large chain restaurants and supermarkets across the country and are gaining popularity with flexitarian consumers. But plant-based seafood has taken longer to penetrate the meatless market. However, the herbal brand Good Catch Foods wants to change that.
Vegan seafood
Good Catch, which launched in 2019 with vegan tuna and now also offers crab cakes and fishless fillets, trolled subway locations last week with food trucks branded as "Our Way" in the subway script. The trucks served "real" vegan tuna sandwiches outside of selected subway locations in three cities.
"Our mission is to make plant-based seafood that is good for the ocean and all of the life it calls home. Large commercial fishing is one of the most destructive activities in our oceans, "said Chad Sarno, Co-Founder and Chief Culinary Officer of Good Catch. "We can do better. We are here to offer tasty seafood alternatives with no bycatch, mercury or environmental damage. "
However, the trucks did not go down well with Subway. The chain sent the New York-based vegan company a cease and desist letter to use the brand's image on its trucks and marketing materials. The letter also responded to the demand for more vegan options.
"Subway isn't surprised your company believes consumers want eco-friendly food options," the letter said, noting that the chain is "adding more plant-based options to their menus to meet growing consumer demand for meat-free." To meet alternatives ".
Vegan options at Subway
Earlier this summer, Subway announced its Eat Fresh Refresh campaign, which is part of a "long-term commitment" to "continually transforming" the chain. This includes a refresh of the core menu, including "refreshed proteins". However, Subway didn't add any new plant-based protein options to its U.S. locations in 2021. For a short time, the chain offered meatball marinara subs made with Beyond Meat's vegan meatballs in the US, but that test ended in 2019.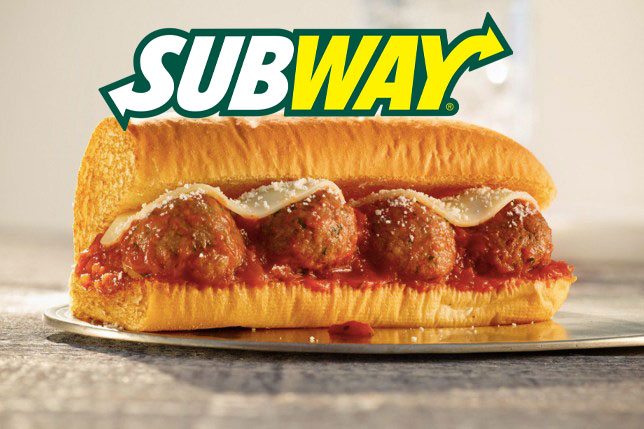 Outside the US, Subway has introduced vegan options in a number of key markets. Earlier this year it launched T.L.C. (short for Tastes Like Chicken) in the UK, where it also launched Vegan Cheese Toasted Bites and a vegan meatball sub and vegan biscuit.
Other regions also rely on vegan options. In meat-heavy Brazil, Subways "Sub Veg" offers vegan meat and dairy-free cheese.
Jill Ettinger is Director of Digital Strategy at VegNews.
!function(f,b,e,v,n,t,s)
{if(f.fbq)return;n=f.fbq=function(){n.callMethod?
n.callMethod.apply(n,arguments):n.queue.push(arguments)};
if(!f._fbq)f._fbq=n;n.push=n;n.loaded=!0;n.version='2.0′;
n.queue=[];t=b.createElement(e);t.async=!0;
t.src=v;s=b.getElementsByTagName(e)[0];
s.parentNode.insertBefore(t,s)}(window, document,'script',
'https://connect.facebook.net/en_US/fbevents.js');
fbq('init', '224533741955785');
fbq('track', 'PageView');