TRESemmé is now cruelty free certified, but vegan?
This month, the international beauty brand TRESemmé announced that it will no longer test its products on animals worldwide. The Unilever-owned brand has partnered with People for the Ethical Treatment of Animals (PETA) to join the Beauty Without Bunnies program and receive the PETA-approved logo that TRESemmé will display on its products from January 2022 .
"For TRESemme, it is critical to our values ​​not to test any of our products on animals," said Berengere Loubatier, Vice President Global Brand at TRESemmé. "The PETA" Beauty Without Rabbits "program is known worldwide for its high quality standards and accuracy. We pride ourselves on being a brand that is officially PETA approved. With the TRESemmé range of professional quality products [people] can have their own personal style even though they know that none of our products have been tested on animals. "
While the brand is now certified cruelty free (meaning they don't test their products on animals), that doesn't mean their products are vegan (meaning they may contain animal-based ingredients). The company previously stated that its beauty products could contain a variety of animal-based ingredients like milk, honey, and silk, as well as lesser-known animal products like lanolin (a secretion from wool-bearing animals like sheep). Sebum (fat made from a cow); and keratin (a protein found in animal hooves, feathers, and scales), among others.
Big beauty brands are cruelty free
For its part, Unilever has made long-term investments in the science of non-animal safety and TRESemmé is the 24th cruelty free brand. That list also includes The Dove Company. In 2018, Unilever joined Humane Society International's # BeCrueltyFree initiative, supporting a global ban on cosmetic animal testing to end the cruel practice by 2023.
Rival consumer goods giant Procter & Gamble is also working with PETA to develop non-animal testing methods and has made some advances across its brands in recent years. In 2019, the drugstore hair care brand Herbal Essences undertook to conduct animal testing, never company-wide, even in China. The company currently sells its products in China – where animal testing is still mandatory for certain goods – but is working under Chinese regulations to avoid animal testing. Last year, Procter & Gamble's Secret deodorant brand also joined the Global Beauty Without Bunnies program.
In March, Garnier Fructis boarded the cruelty-free train with a Leaping Bunny certification awarded by Cruelty Free International. The brand, which includes a portfolio of brands such as Nurtrisse, Fructis, Olia, Color Sensation, SkinActive, and Whole Blends, is one of the largest global brands to receive the program's gold standard approval. However, Garnier's parent company, L'Oreal, continues to test animals when required by law.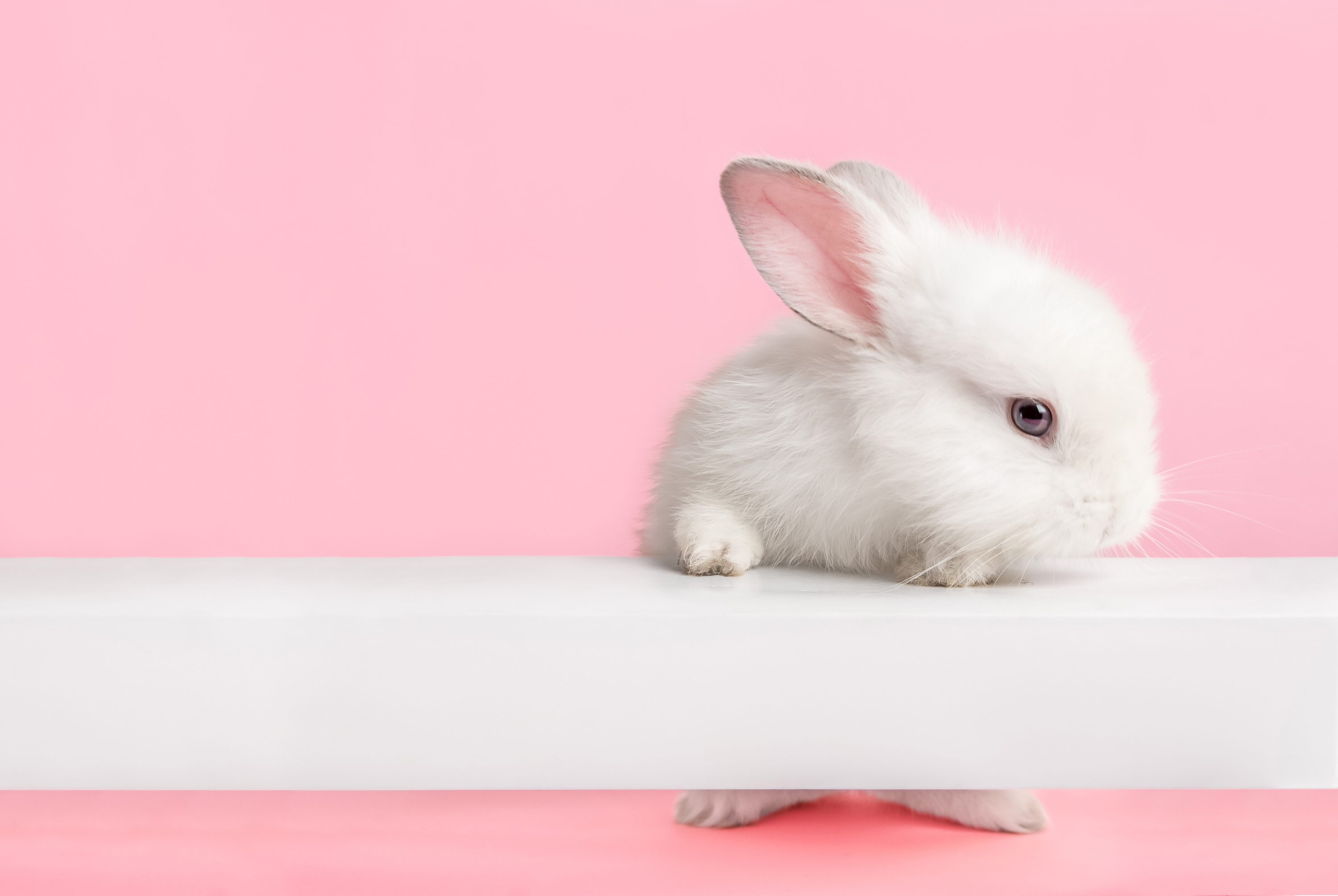 Prohibit animal testing
With big brands continuing to refuse to test beauty products and ingredients on animals, state governments in the United States are banning the archaic and cruel practice. In April, Hawaii became the sixth state to pass laws banning the sale of new animal-tested products after January 1, 2022. The state joins California, Nevada, Illinois, Maryland, and Virginia, all of which have passed similar laws in recent years. Other states are considering their own bans, including New Jersey, Rhode Island, New York, and Oregon.
The Humane Cosmetics Act, first introduced in 2019 by non-partisan politicians, including vegan Senator Cory Booker (D-NJ), aims to ban cosmetic animal testing at the federal level. Should the US pass the Humane Cosmetics Act, backed by 900 companies, it would join a growing list of 40 countries to pass such laws, including the UK, Australia and South Korea.
!function(f,b,e,v,n,t,s)
{if(f.fbq)return;n=f.fbq=function(){n.callMethod?
n.callMethod.apply(n,arguments):n.queue.push(arguments)};
if(!f._fbq)f._fbq=n;n.push=n;n.loaded=!0;n.version='2.0′;
n.queue=[];t=b.createElement(e);t.async=!0;
t.src=v;s=b.getElementsByTagName(e)[0];
s.parentNode.insertBefore(t,s)}(window, document,'script',
'https://connect.facebook.net/en_US/fbevents.js');
fbq('init', '224533741955785');
fbq('track', 'PageView');